10th Krzysztof Komeda Film Music Festival
21rd April, Warsaw, The Witold Lutosławski Concert Studio
22nd April, Warsaw, National Philharmonic Hall in Warsaw
23rd April, Warsaw, Wisła Cinema
Author, Production - Fundacja Jazz Art
Iwona Strzelczyk Wojciechowska, Krzysztof Wojciechowski
Partner:
National Philharmonic Hall in Warsaw, Istituto Italiano Cultura di Varsavia
This year we will celebrate 10th editions of Krzysztof Komeda Film Music Festival which take place at National Philharmonic Hall and The Witold Lutosławski Concert Studio.

The Festival is a place of confrontation with the work by "Polish Jazz Chopin" and "music icon", as well as a meeting place for Polish and European creators, working in different media, who are inspired by his work. The attractive programme educates and popularizes music by performances by well known artists and new talents.

Tomasz Stańko (twice), Michał Urbaniak, Urszula Dudziak, Zbigniew Namysłowski, Jerzy Milian (jazz and poetry), Leszek Możdżer (twice), Andrzej Jagodziński, Lena Ledoff, Kattorna, Motion Trio, Paweł Kaczmarczyk, Adam Bałdych, Marcin Wasilewski, Piotr Baron, Andrzej Olejniczak, Vladislav Adzik Sendecki, Krzesimir Dębski performed at the previous editions of the Festival with their special projects and premiere concerts.

Stars of the prestigious European recording companies like ECM Records and ACT Music – Bobo Stenson, Ketil Bjornstad, Tore Brunborg, Radio String Quartet Vienna, Tord Gustavsen also participated in the Festival.

Known film directors, movie critics and journalists: Jerzy Kawalerowicz, Janusz Morgenstern, Andrzej Bukowiecki, Tomasz Tłuczkiewicz, Paweł Brodowski, Paweł Sztompke, Janusz Wróblewski took part in the Festival as well.

Previous editions of the festiwal were at: Ujazdowski Castle Museum, W. Lutosławski Concert Studio of the Polish Radio and Polin Museum of the history of Polish Jews.

Krzysztof Komeda Trzciński. The most famous Polish jazz and film music composer, whose work gained worldwide recognition and fame. In just eleven years he created music for 70 Polish and foreign films. A pianist, one of the most prominent representatives of the Polish school of jazz, had a huge impact on the modern Polish and European music. Died in Warsaw on 23 April 1969.
21rd of April 2018
The Witold Lutosławski Concert Studio
Tickets available on polskieradio.bilety24.pl


Piano Duo Project PIOTR ORZECHOWSKI & MARCIN MASECKI: Komeda Rewrite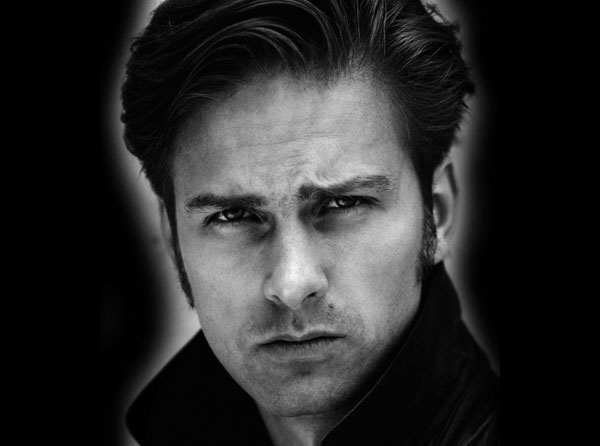 Pianohooligan. Piotr Orzechowski. Born in 1990. Pianist, improviser, composer. He graduated of the Berklee College of Music. Winner of many prestigious awards and honors, hailed by critics as "the most creative and uncompromising artist of young Polish jazz." After a great victory at the Swiss Montreux Jazz Solo Piano Competition 2011, he performs all over the world, and each of his albums becomes an event. His work, which is a synthesis of species, escapes simple classifications and does not give to pigeonhole.
www.pianohooligan.com
Marcin Masecki. One of the most creative and original personalities of polish music scene and one of the most creative musicians of the young generation. Pianist, composer, conductor. He graduated of prestigious Berklee College of Music in Boston. He is a leader and a member of a huge number of various projects. A virtuoso fusion of stylistically different genres, and crossing the boundaries between the so-called high and entertaining art, they became its recognizable marks.
EABS Electro-acoustic Beat Session
REPETITIONS (Letters To Krzysztof Komeda)
Special guest: Michał Urbaniak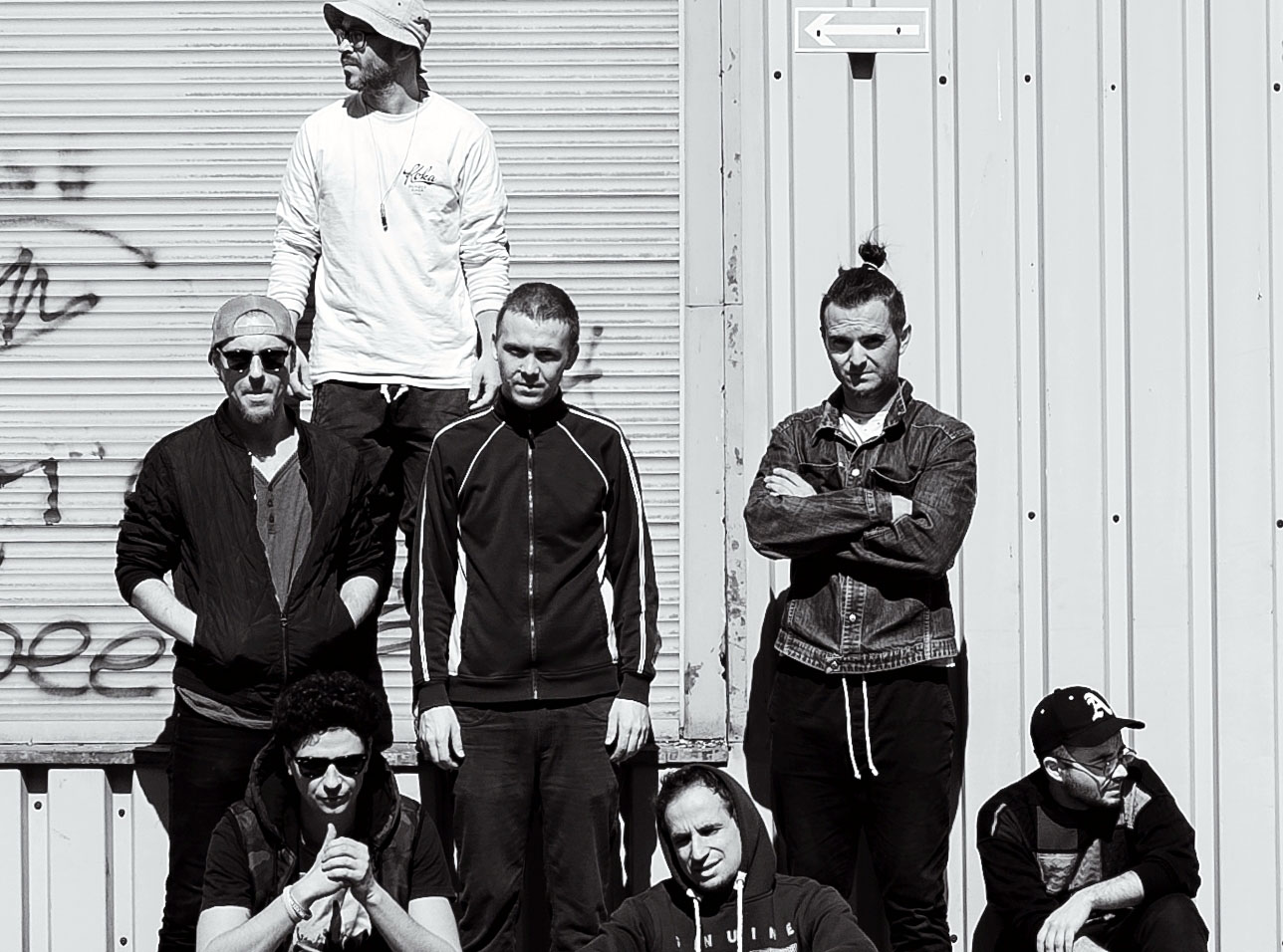 EABS. Septet EABS through critics and the music industry hailed as the new discovery of the Polish jazz scene and the best electric band in Poland. It continues the tradition of the Polish jazz school, eludes many sound patterns and presents a completely new approach, opposing the music standards.
www.eabs.pl
22nd of April 2018
National Philharmonic Hall in Warsaw
Tickets available on filharmonianarodowa.bilety24.pl
ENRICO PIERANUNZI TRIO Plays Nino Rota / Krzysztof Komeda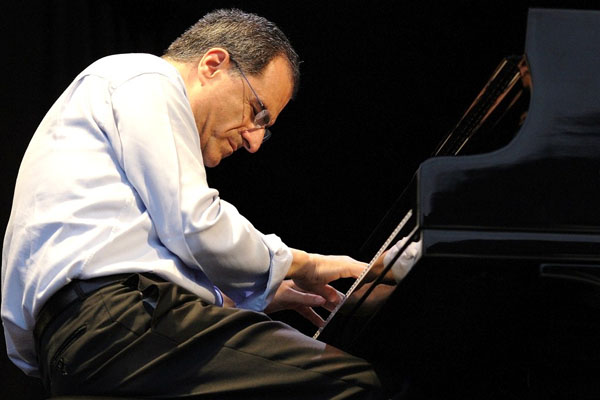 ENRICO PIERANUNZI. The star of the Italian piano, one of the most appreciated and famous Italian musicians of the international jazz scene. A distinguished pianist, composer and arranger. He recorded over 70 records under his own name, from solo recordings to quintet. His work includes classical music and jazz. He has collaborated with music partners like: Chet Baker, Charlie Haden, Marc Johnson, Jim Hall, Joey Baron, Chris Potter and many more. The program includes film music by Nino Rota and Krzysztof Komeda.
23rd of April 2018
Wisła Cinema
movie show of "Niewinni czarodzieje" directed by Andrzej Wajda including music of Krzysztof Komeda

Introduction Janusz Wróblewski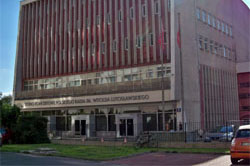 21 kwietnia 2018
Warszawa, Studio Koncertowe Polskiego Radia im. W. Lutosławskiego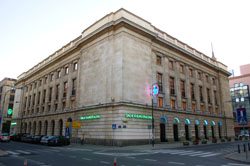 22 kwietnia 2018
Warszawa, Sala Kameralna Filharmonii Narodowej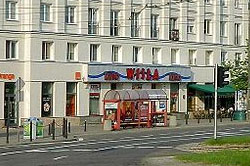 23 kwietnia 2018
Warszawa, Kino Wisła
Dofinansowano ze środków

Partnerzy






Patroni medialni